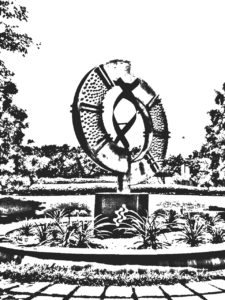 Apparently this year my summer came to an end just a few days ago, starting early September. The reason being, this year I worked as project trainees for two major companies which were literally established in small garages of rented houses and went on to become huge corporate magnates in their respective fields – namely Biotechnology and the Internet.
My summer began with a 2 month internship at Biocon, India's largest biotechnology organization. When I was offered the internship position somewhere around in November the job profile indicated that I would have to work on databases and data analysis. It was only once I reached there, that I realized that it would be a thorough experience in managing one of the largest micro-insurance schemes of the Indian private sector market – Arogya Raksha Yojana.
I worked extensively in handling all the financial, technical, as well as the marketing strategies of the Scheme. Moreover the entire documentation of the scheme from its inception in 2005 to current year was carried out by me. I also got involved in collating and analysing statistics for the research on this project being carried out by the Institute of Developing Economies, Japan. This research project is entitled 'Determinants of Participation in Micro Insurance'.
Before the summer had begun, I was selected for the Google Summer of Code Project, working for the mentoring organization Drupal under my mentor Sumit Kataria. Though the main work of the project began from May 24, when I was half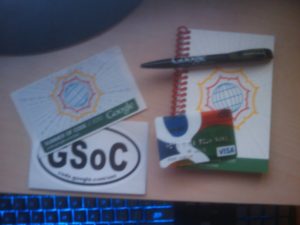 way through my internship at Biocon, I had to undertake a lot of research into the Drupal API as well as HTML 5, my project being titled HTML 5 Support to Drupal 7, from the very start of my summer vacations.
At the end of three months I was ready with two modules, one that was extending HTML 5 Support to Core Drupal, enabling Drag and Drop upload of Files directly from the file browser to the web browser, as well as support for the new form fields, and the new elements of HTML 5 namely Canvas, Audio, and Video.
The second Module was related to RGraph API which allows to create financial charts from data using the Canvas API. The Data input was carried out using the Views Module or by uploading a CSV file and the output was highly customized by user preferences.
Both the modules are still in the developmental versions and would be launched once the stable version of Drupal 7 is released. The details for the Extended HTML Module and RGraph Module can be found.
At the end of the Summer, I was rich by almost 6000$ as well as received cool goodies from Google, a recommendation letter and certifications from Google and Biocon. And also a Review of Literature being published, the work for which I had carried out during last summer during my internship at IIM Ahmedabad. (Too much to boast about)