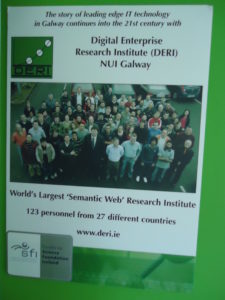 After a busy summer of 2010, I never intended to apply for an internship in my fourth year, and was planning to spend the two months resting back at my home. However you can never fathom the direction life intends to take. In the final days of February 2011, I received a mail from a Research Stream Leader at the Digital Enterprise Research Institute (DERI), Galway, in reply to a very old application, I had made expressing my interest in his work. He wanted someone with expertise in Drupal on his team, and after some discussions via mail, the internship was finalized around April first week.
Ireland is one of the best place to visit for a small summer internship, with an exceptionally beautiful countryside, awesome climatic conditions, mystifying folk music, and the lovely Irish pubs. One can be frustrated by the 18 hours sunlight zone initially, but it definitely increases your work efficiency and the play time too. And if you are a beer maniac, Ireland is home to the best brand of beer, Guinness. Sitting on the riversides or the cliffs with a pint glass of Guinness, watching the swans in the crystal clear water and the steamers as they dock at the Galway Harbor, was one of the best past times for me here. And even though you would not be able to go to mainland Europe, there are many tourist destinations in Ireland itself to keep you occupied for each and every weekend during the 2 months.
My project, in the World's Largest Semantic Web Institute, began in full swing since the first day I reached Galway. Not many in India, work in the fields of Semantic Web Technologies and Linked Data Representation. Linked Data is exposed on the web, using RDF and its custom built vocabularies, and is queried using SPARQL. The main goal of my project was the visualization of open linked statistics, comprising of multi-dimesional data (data cubes as they are usually referred to). For exposing Multi-Dimensional Data, there was already a vocabulary developed, called RDF Data Cube Vocabulary. I essentially developed a module with an interactive user interface, which would query the sample data cubes exposed via this vocabulary, through open SPARQL endpoints, and visualize them in Chart or Map based plugins of Drupal.
During the same time, I was involved in another project, partly sponsored by Google under the aegis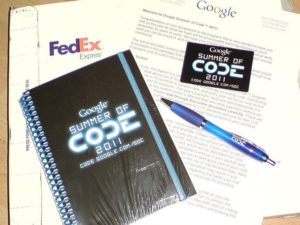 of their Google Summer of Code Program, related to the visualization of metabolic pathways on an HTML 5 Canvas, for the Reactome Project. Most of the development on the Reactome Canvas Browser is already over, and we are expecting a dev release sometime soon enough. The entire project was extremely interesting, and it involved me parsing huge XML Datasets for data related to the nodes and edges in the manually curated biological pathways and plotting them out of this data on the Canvas appropriately. I have designed several other handlers for better user experience and interactivity.
It sure was a busy Summer of Visualization for me, but that did not avoid me to have my share of sight-seeing and hiking on the famous Irish Cliffs and Islands. I reached back to India, with one hefty stipend, a lot of experience and knowledge into these hitherto unknown fields, and some lovely memories to cherish for a lifetime.